Current owners answer questions about what makes this home special.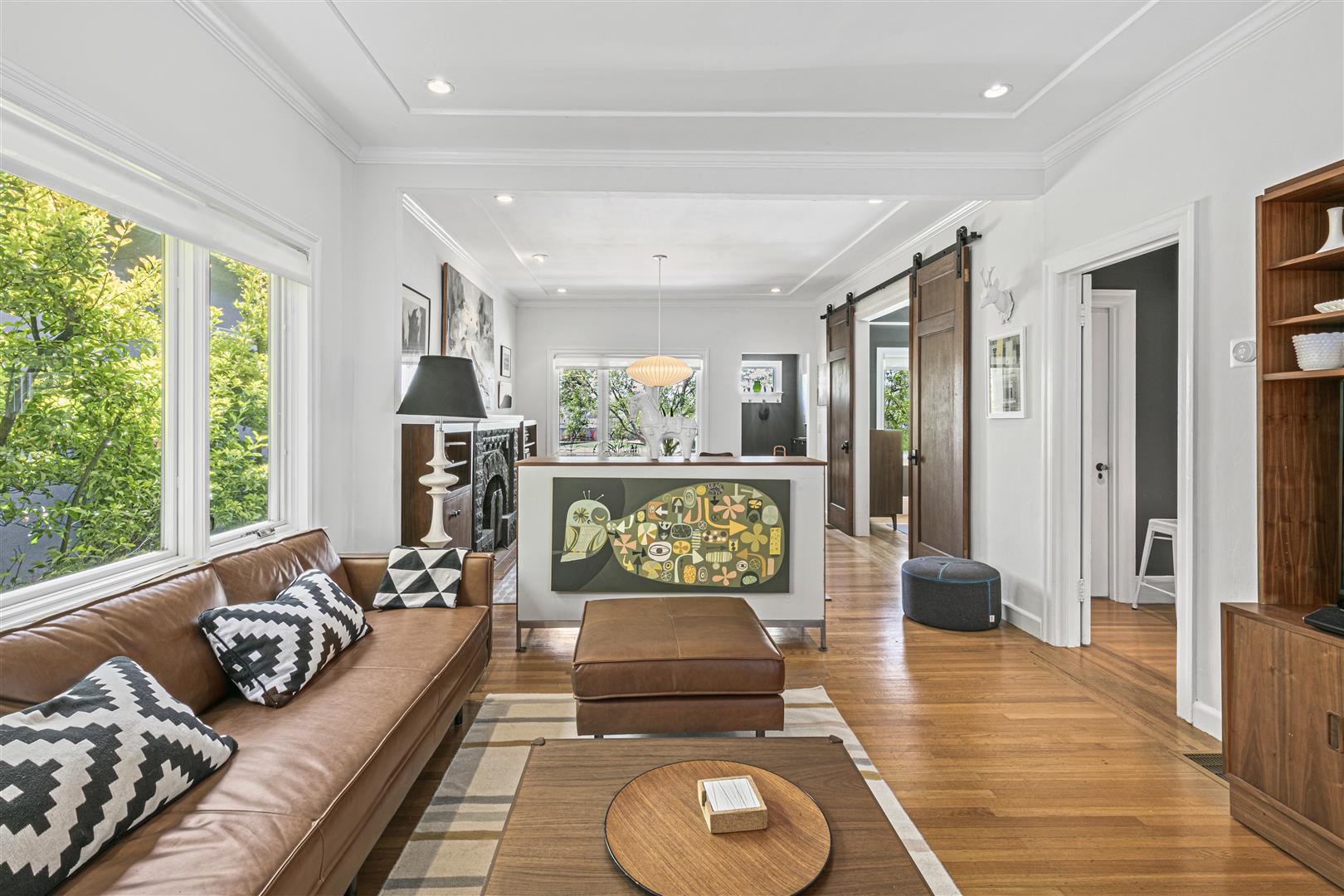 How many years have you lived in this house?
We have lived here for the past fifteen years, since August 2005.
When moving into the house fifteen years ago; how did you know it was the one?
We fell in love with the neighborhood, Temescal has its own distinct characteristics. Also, it's conveniently close to both Rockridge and MacArthur BART stations. We liked the fact that we could easily get to Rockridge, Piedmont Avenue, Downtown Oakland, and even Berkeley.
What was the biggest challenge with this space?
Our biggest issue has been spatial planning. We have never liked TVs above fireplaces, so making the living and dining spaces work took some trial and error.
What's your favorite piece of furniture you own?
Our art collection.
We've been lucky to find some great pieces by California artists at thrift shops and estate sales.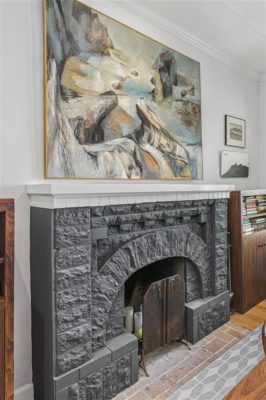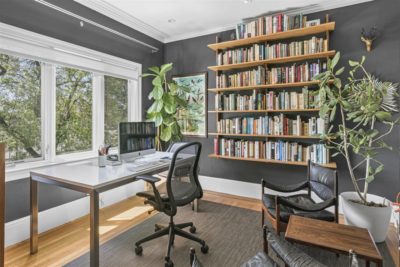 How would you describe your style?
We've always been drawn to midcentury pieces. The challenge has been adapting that for a 1920s craftsman bungalow. Finding pieces that are the right scale has been key.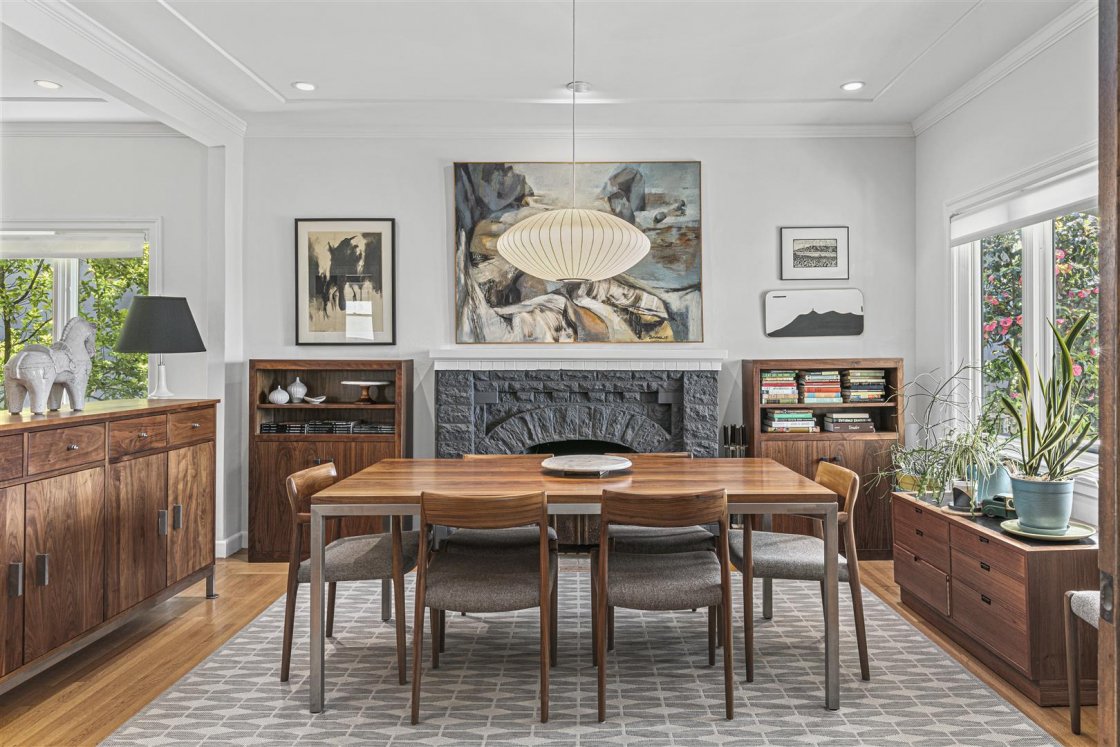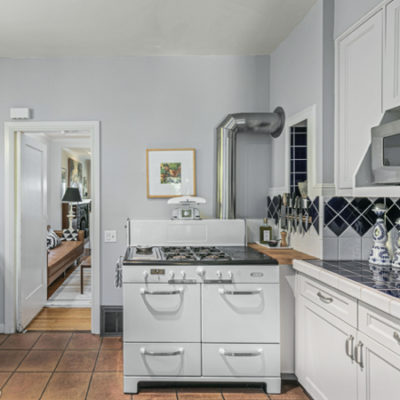 What is your favorite feature?
At first we were lukewarm about the range, a 1947 Spark manufactured in Oakland, but it has since won us over. John met a gentleman who'd grown up in this house during the 1940s and '50s, he shared memories of watching his mother cook on it. There is so much history, and so many great meals have been cooked on it.
How has the house evolved with you over the years?
When we bought the house, the front door opened directly into the living space. We turned the door and created a small foyer so there's a defined entrance. This allows for a place to hang coats and stow shoes and keys. Off of the kitchen we built a small deck, changing the back door from a utilitarian exit to a feature of the space. This eases the transition down to the garden. We also made a defined laundry space, opened up the second bedroom, and added a master bathroom.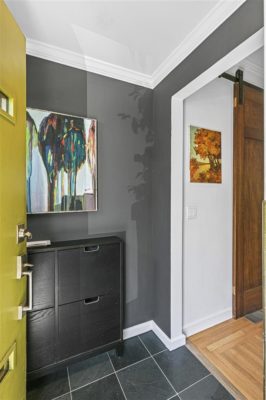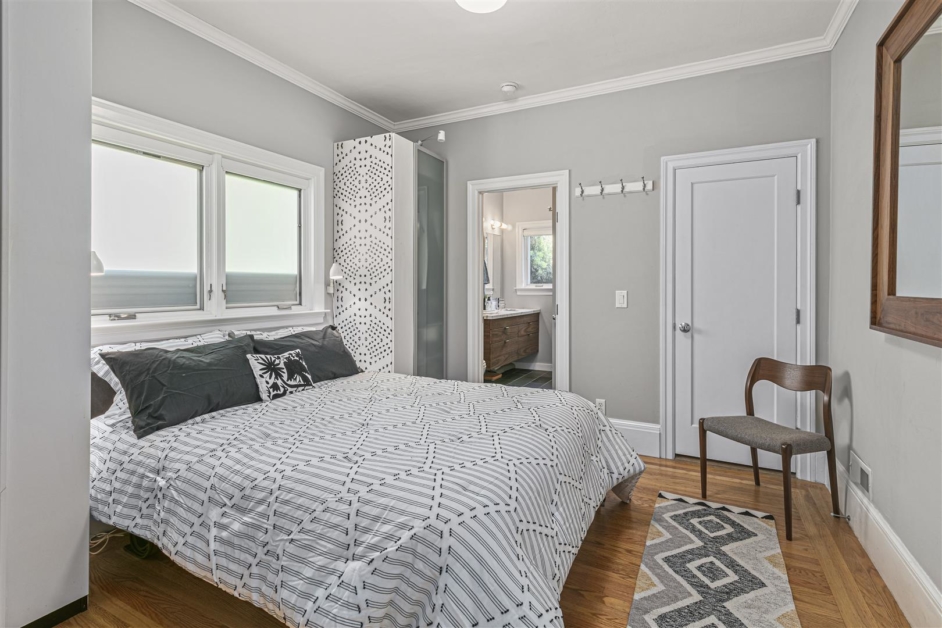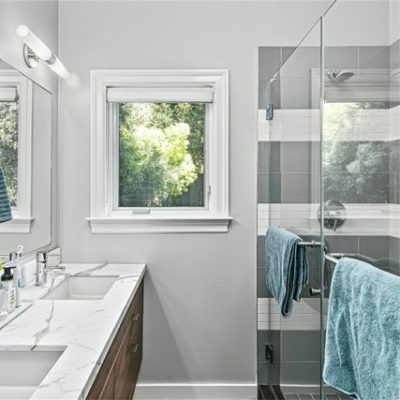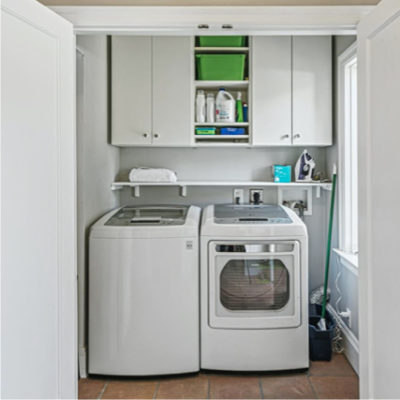 What do friends say about your house?
Friends love our backyard—we've hosted several large and small dinner parties there. When we first moved in, the large backyard was a blank slate with just a lawn and a couple of mature camellias. We loved turning it into a garden and a spot for entertaining.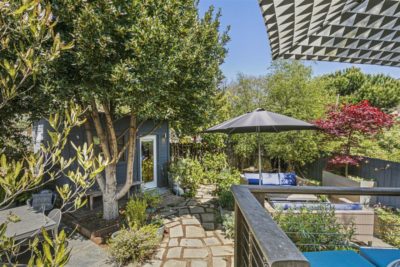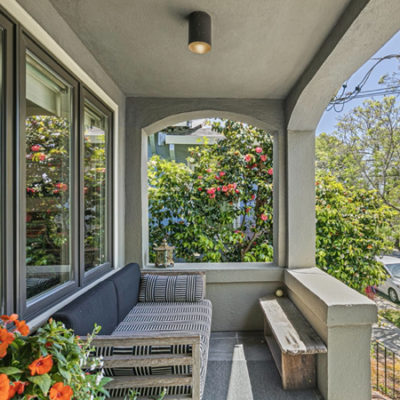 What is something you would like to tell the next owners of this house?
Enjoy the spirit of this place as we have. We've loved living across the street from the Emerson playground, from hearing the sounds of elementary school kids playing at recess to watching families enjoy it as an informal park on weekends. It's been a bright and lively place to make a home, and has made us feel connected to the local community.