After living in Rockridge for six years, we decided to look for a place to call our own. For months we had been searching for the perfect home and were unsuccessful. One night we went out to look at a couple of houses with our realtor. We toured 2535 Tulare Ave and everything about it felt right. It was the first place that we could envision our lives in. We found out that they were taking offers the next morning and we knew we had to jump on the opportunity to own this home. (Even without seeing it in daylight!)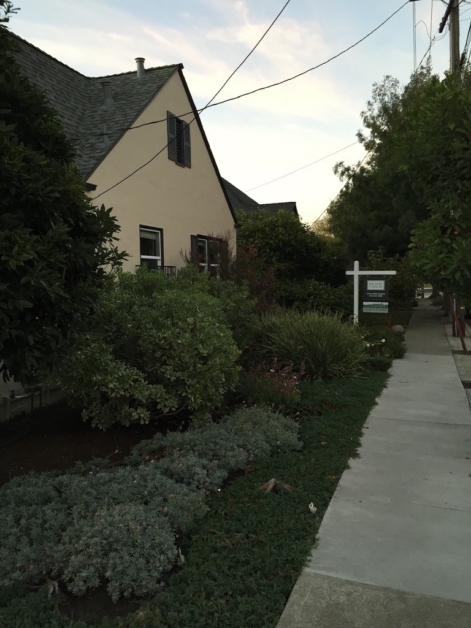 Amazingly, the previous family chose our offer over several other offers that they had received. When we finally came back the next week to begin our inspections, we saw the home for the first time in daylight. We were absolutely amazed by the panoramic views of the SF Bay, Richmond, and the Marin Hills. At that moment, we remember feeling so lucky and thankful that the previous owner of 40 years who had raised her three sons here was giving us a chance to begin our own family in this home.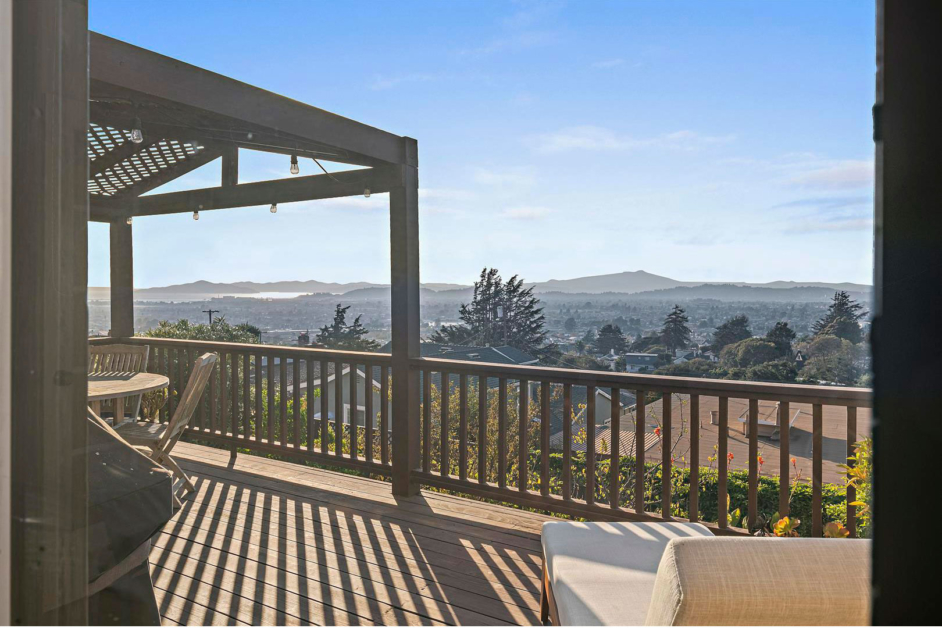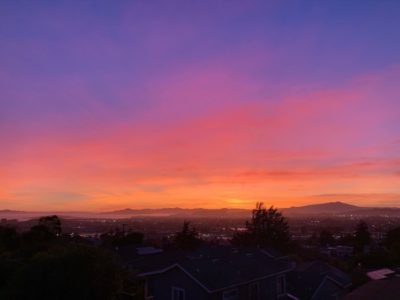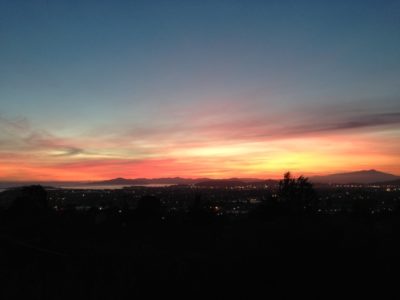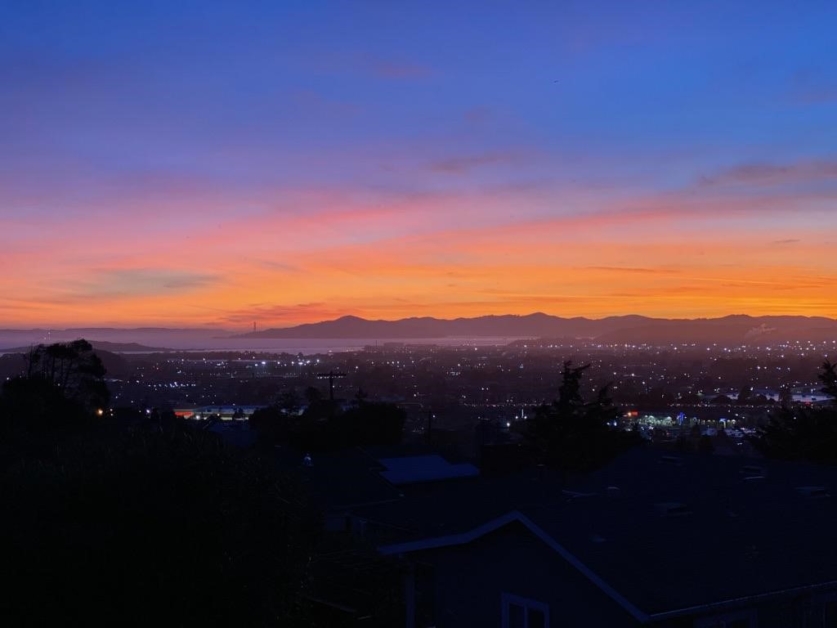 Sunset photos from the homeowners
We thought long and hard about what we wanted to do with the place, and knew that we wanted to make it feel like home. We began by remodeling the bathrooms and the kitchen to make them more modern, yet relaxing with earth tones (including Japanese tile in the bathrooms). Once that was complete, we moved into our home and celebrated our first holiday season in 2014.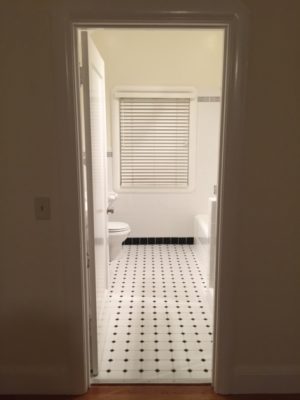 Main Bathroom Before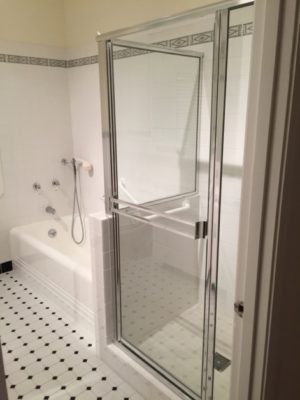 Main Bathroom Before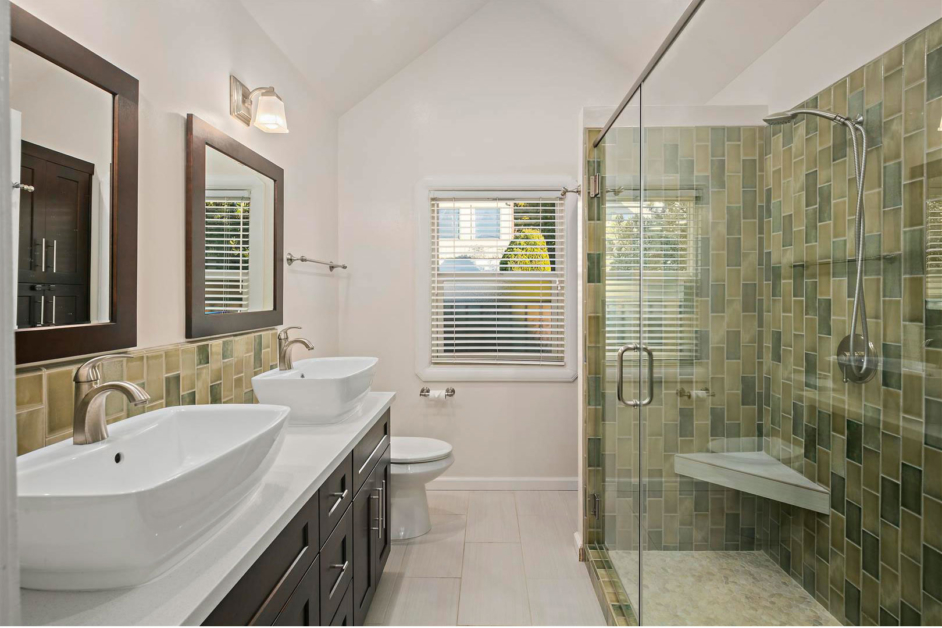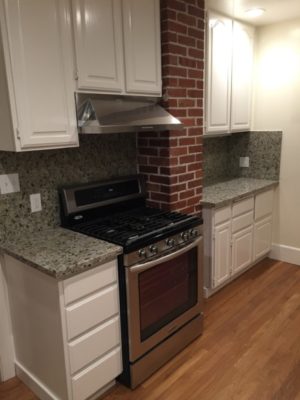 Kitchen Before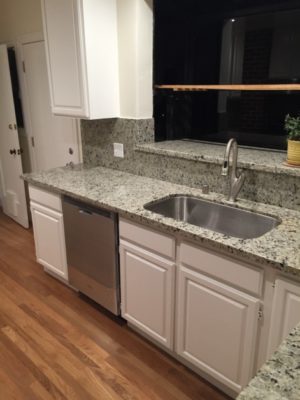 Kitchen Before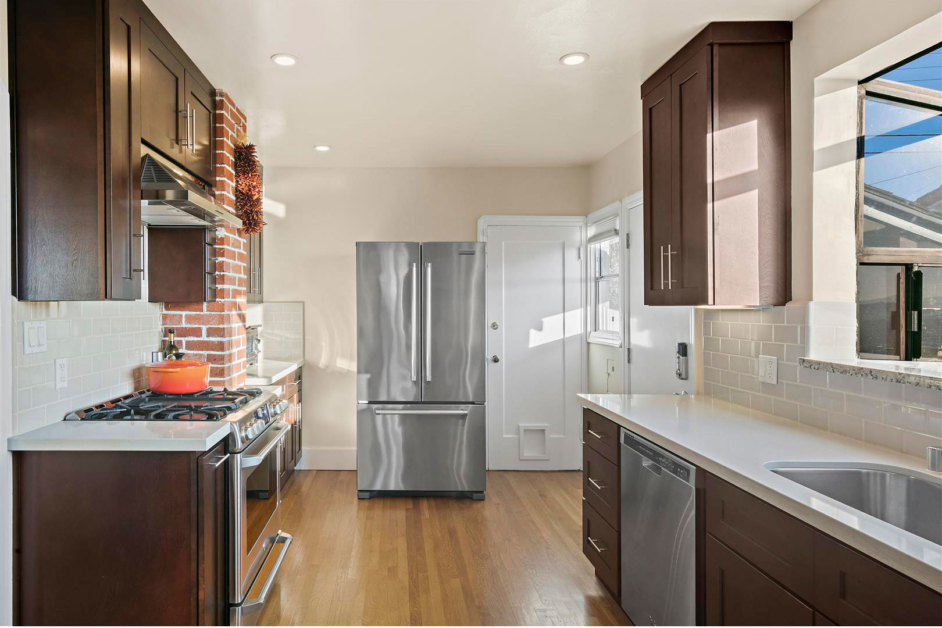 Kitchen After
Early in the spring of 2015 we began our next project; the backyard. It was completely filled with trees and bushes. We hired a local number for profit organization to help us design and transform our backyard. They came and cleared the entire space. Shortly after we built a trellis to create a natural wall of vine and produce. We replanted jasmine, passionfruit, kiwis, and grapes not only to eat, but to give us more privacy. Then we planted fruit trees and bushes including lemons, limes, Mandarin's, plums, pears, apples, apricots, figs, pomegranates, and blueberries. Next, we got reclaimed redwood and built three raised beds with additional irrigation. This began our annual tradition to have raised beds full of produce year-round including a patch in the middle of the yard that grew pumpkins, squash, and corn.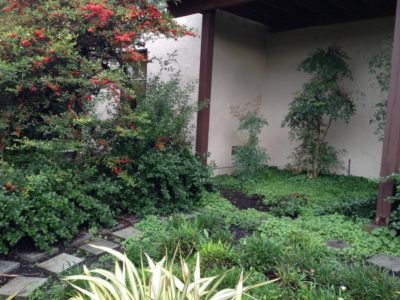 Backyard Before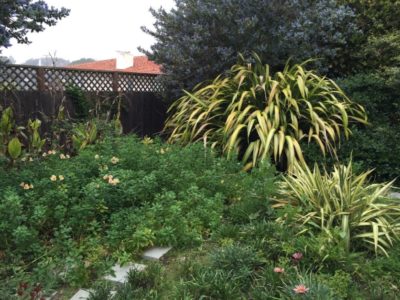 Backyard Before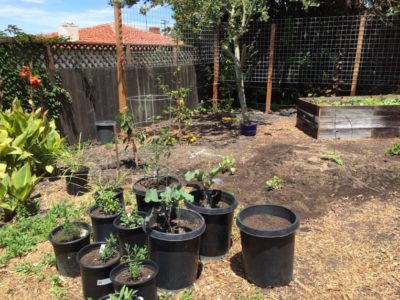 During Backyard Renovation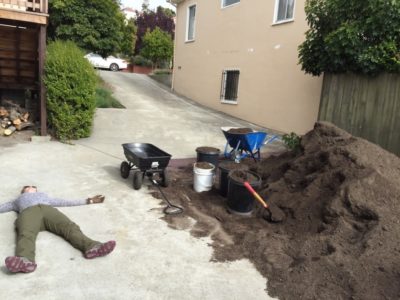 During Backyard Renovation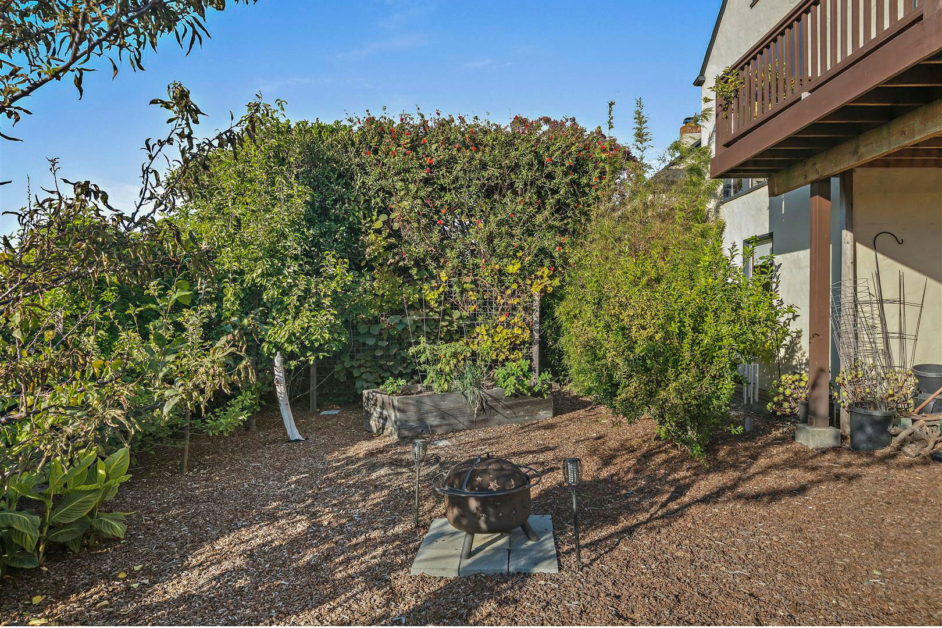 Backyard After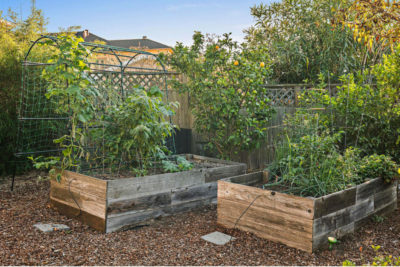 Backyard After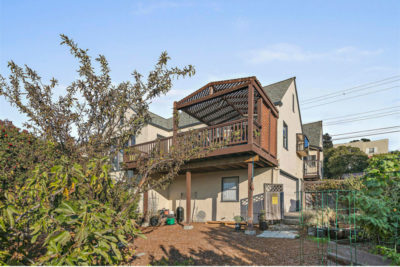 After enjoying our house for another couple of years, we decided to add bamboo to the backyard to increase our privacy. Then we were finally ready to move on to the front yard. We put a lot of thought into the design of the front. We wanted to create a beautiful entryway and front yard, yet didn't want the stress of maintaining it. We used drought-tolerant plants and succulents and converted our sprinklers to a drip system. This completed the major renovations we tackled, just in time for the greatest addition to our family.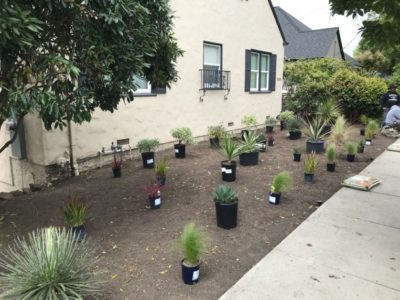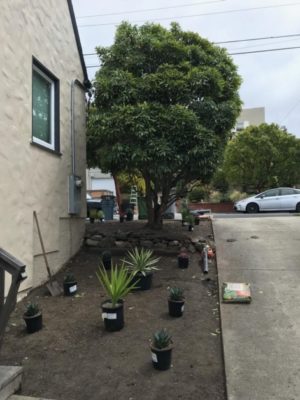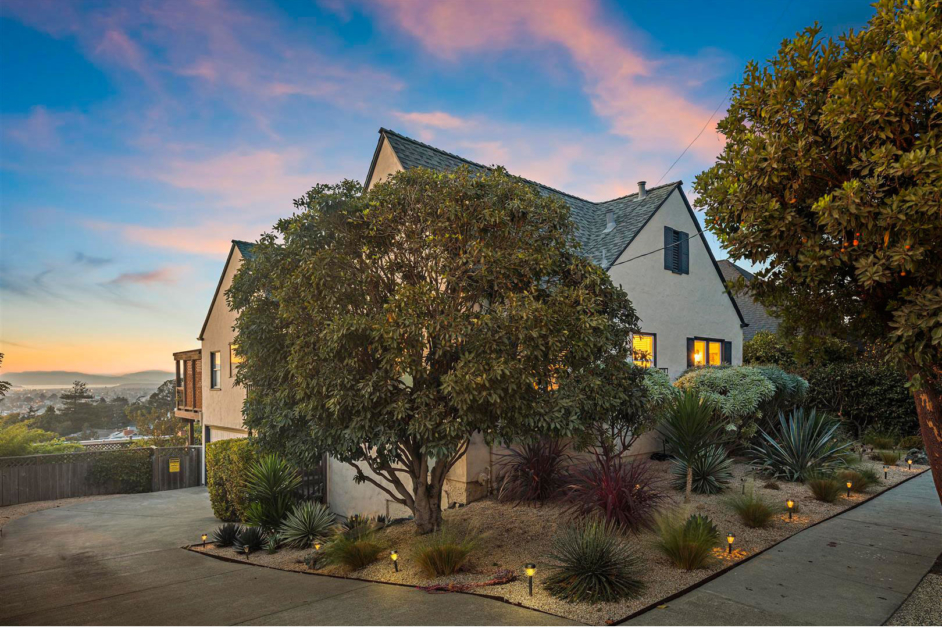 We welcomed our son into our lives and into our home in 2018. He has spent the first two years of his life here and we have memories of him playing, growing, and learning in every room of the house. He picks and eats fruits and vegetables from the yard, he loves saying "cooking" and participating in making food in the kitchen, he plays in the living room and rides his little toy car through the halls, and we have watched him grow from a little new born into a rambunctious 2-year-old.
We've loved this home for six years and will be sad to leave it, but we know it will bring joy to anyone who steps through its doors.